Why Us?
Our experience in audiobook production is unmatched. Our passion is publishing and helping great stories come to life via audio. We will bring your story to life and then present it to the world. Most importantly- we do it ALL for you under one roof. Narration, production, audio editing, digital formatting, uploading to online sellers, distribution, promotion and royalty collections- all are done for you in one place with ease and simplicity. We are one of the only audiobook publishers that will take you from a mere eBook or print edition through audiobook production, sales and publicity.
There are other companies that will help produce your audiobook, but their job ends with that- they don't guide you through the complexities of formatting, technical compliance, uploading to the various sellers like Amazon and Apple, obtaining ISBN numbers so that your audiobook listing matches-up with your print or eBook edition online, promotion and royalty collection and management. Then there are distribution networks like Amazon and Apple that will distribute your audiobook but will assist with nothing else (no production assistance, promotion, digital conversion, ISBN acquisition, etc.). We, on the other hand, take care of absolutely everything, leaving you with the task of simply working with our Casting Director and Production Project Managers (PPMs) to choose from a variety of narrators and approving the press release that we prepare for distribution on your behalf.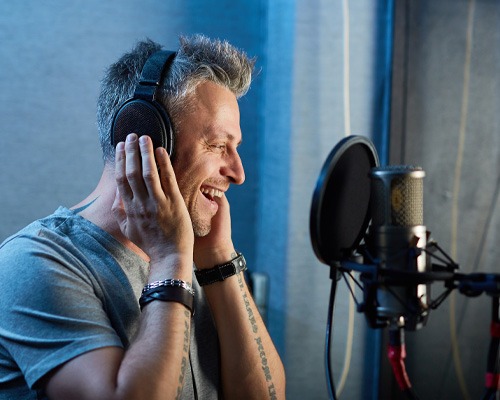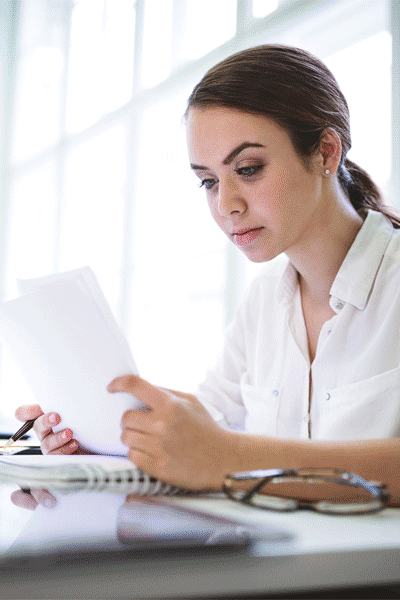 The vast majority of the market share for audiobook sales is held by just a few major platforms- Amazon, Audible.com (owned by Amazon) and Apple- and your audiobook will be sold on all three platforms, so you have wide and deep distribution to sell your audiobook nationally and internationally. There are many other smaller players out there, but these three platforms account for the vast majority of all sales. Also, when an audiobook author and his/her publisher agree to give these three major platforms the exclusive rights to sell a particular audiobook, they will return the favor by paying a much higher royalty rate (40% of the sale price vs. 25%). It is our opinion that the extra 15% in royalty payments far outweighs any sales that might be realized by listing your audiobook with smaller, less significant sellers. Thus, every audiobook we agree to produce and distribute will be made available on these major platforms and only these.
To keep the entire process simple, we will provide an easy to understand statement and one check for all your sales royalties!
The royalty structure from these three major retail platforms is quite simple- any time someone purchases a copy of your audiobook, you will receive a royalty of 40% of the revenue collected by the seller (Amazon, Apple, Audible). As an example, an audiobook which produces revenue of $19.95 will receive a royalty of $7.98 for every book sold! We would be entitled to no part of that royalty until after you have received at least $10,000 in royalty payments, at which time we would be entitled to a mere 32¢ (4%) of your $7.98. Keep in mind that sometimes the revenue for which royalty is paid will be the same as the listed sale price, but other times the revenue collected (and thus royalty) will vary such as when an Audible member uses a member credit, purchases at a discount, etc. Regardless, 100% of what we receive from Audible/Apple/Amazon for your audiobook sales is passed directly to you.
COST
We offer an affordable comprehensive solution for production, promotion and distribution of your audiobook. Most audiobook production houses base their price on the number of "finished hours" your book will be once it has been fully narrated and edited. Under that method, it is nearly impossible to determine what your audiobook production will cost until it is complete. Our model is so much simpler. How many words is your book? Take a look below at our prices. It's that simple. And don't forget, this includes distribution through the three major online audiobook platforms as well as the creation and mass distribution of a national press release! For your convenience, only a small deposit of $699 is needed to get your audiobook started! The balance can be paid over eight months, as shown below:
UP TO 2,000 WORDS
(includes 10 sound effects) Only $275 per month for 8 months (total of $2,899)
2,001-26,000 WORDS
Only $338 per month for 8 months (total of $3,399)
26,001-70,000 WORDS
Only $400 per month for
8 months (total of $3,899)
ADDITIONAL 9,000 WORDS
$500
You will notice that our pricing structure is extremely more attractive than all others, and it includes promotion, distribution and royalty management! We can offer such attractive flat-rate pricing for our all-encompassing package and provide you the lowest upfront cost because we aim to earn most of our profits from a small share of the royalties you earn in the future. We ask only a 4% share of what you earn in royalties, and we don't ask for that until and unless your earned royalties are above $10,000! This is how we can offer such low up-front investment requirements.