Why Us?
Our experience in audiobook production is unmatched. Our passion is publishing and helping great stories come to life via audio. We will bring your story to life and then present it to the world. Most importantly- we do it ALL for you under one roof. Narration, production, audio editing, digital formatting, uploading to online sellers, distribution, promotion and royalty collections- all are done for you in one place with ease and simplicity. We are one of the only audiobook publishers that will take you from a mere eBook or print edition through audiobook production, sales and publicity.
There are other companies that will help produce your audiobook, but their job ends with that- they don't guide you through the complexities of formatting, technical compliance, uploading to the various sellers like Amazon and Apple, obtaining ISBN numbers so that your audiobook listing matches-up with your print or eBook edition online, promotion and royalty collection and management. Then there are distribution networks like Amazon and Apple that will distribute your audiobook but will assist with nothing else (no production assistance, promotion, digital conversion, ISBN acquisition, etc.). We, on the other hand, take care of absolutely everything, leaving you with the task of simply working with our Casting Director and Audio Production Coordinators (APCs) to choose from a variety of narrators and approving the press release that we prepare for distribution on your behalf.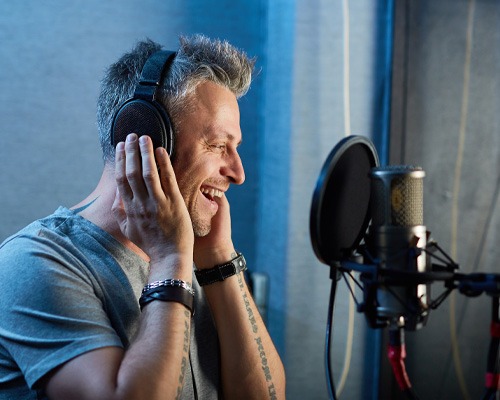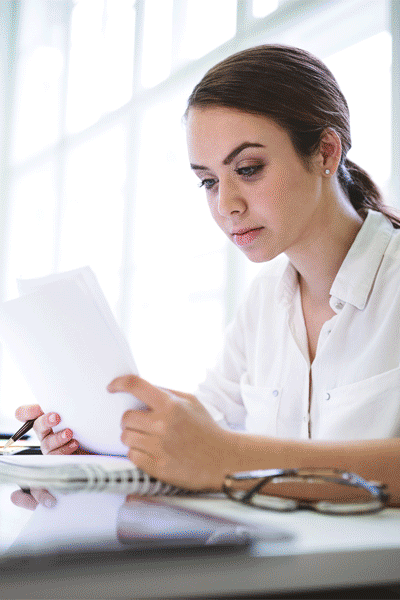 The vast majority of the market share for audiobook sales is held by just a few major platforms- Amazon, Audible.com (owned by Amazon) and Apple- and your audiobook will be sold on all three platforms, so you have wide and deep distribution to sell your audiobook nationally and internationally. There are many other smaller players out there, but these three platforms account for the vast majority of all sales. Also, when an audiobook author and his/her publisher agree to give these three major platforms the exclusive rights to sell a particular audiobook, they will return the favor by paying a much higher royalty rate (40% of the sale price vs. 25%). It is our opinion that the extra 15% in royalty payments far outweighs any sales that might be realized by listing your audiobook with smaller, less significant sellers. Thus, every audiobook we agree to produce and distribute will be made available on these major platforms and only these.
To keep the entire process simple, we will provide an easy to understand statement and one check for all your sales royalties!
The royalty structure from these three major retail platforms is quite simple- any time someone purchases a copy of your audiobook, you will receive a royalty of 40% of the revenue collected by the seller (Amazon, Apple, Audible). As an example, an audiobook which produces revenue of $19.95 will receive a royalty of $7.98 for every book sold! We would be entitled to no part of that royalty until after you have received at least $10,000 in royalty payments, at which time we would be entitled to a mere 32¢ (4%) of your $7.98. Keep in mind that sometimes the revenue for which royalty is paid will be the same as the listed sale price, but other times the revenue collected (and thus royalty) will vary such as when an Audible member uses a member credit, purchases at a discount, etc. Regardless, 100% of what we receive from Audible/Apple/Amazon for your audiobook sales is passed directly to you.
COST
We offer an affordable comprehensive solution for production, promotion and distribution of your audiobook. Most audiobook production houses base their price on the number of "finished hours" your book will be once it has been fully narrated and edited. Under that method, it is nearly impossible to determine what your audiobook production will cost until it is complete. Our model is so much simpler, we just need your word count and some basic information about your book to give you an exact cost.  And don't forget, our packages include distribution through the three major online audiobook platforms as well as the creation and mass distribution of a national press release!
We can offer attractive flat-rate pricing for our all-encompassing package and provide you the lowest upfront cost because we aim to earn most of our profits from a small share of the royalties you earn in the future. We ask only a 4% share of what you earn in royalties, and we don't ask for that until and unless your earned royalties are above $10,000! This is how we can offer such low up-front investment requirements.
Why can't I handle the production,editing, promotion and distribution of my audiobook on my own?
Perhaps you can, but there are many pitfalls and headaches you will encounter. There are strict rules and requirements from each platform, and dealing with these large companies like Amazon and Apple is like dealing with a huge governmental bureaucracy. For example, each chapter of your book must be recorded as a separate file, and each of those files must be properly encoded and recorded at the proper bit and sample rate. If not in compliance, your audiobook will simply be rejected. If your final uploaded audiobook is not matched up with your previously published eBook or print edition, it is not always easy to reach someone at these companies to fix that. If your royalty payments don't make sense, we are here to help you out. Having us on your side, gives you one central point of contact to assist with any such issues. Also keep in mind that going it alone means that you then need to contract with an outside PR firm to compose and distribute your press release. We take care of all of it, at one low price.
Can I find someone to narrate my book for a share of future royalties?
Most likely, the answer is no. There are several platforms that claim to connect authors with talent who will narrate the audiobook at a reduced or no fee in exchange for a portion of future royalties, but in reality this is not the case. These platforms ask you to "list" your production job so that interested narrators can decide if they would like to narrate it at no-charge in exchange for a large cut of the royalties. Realistically, unless your print or eBook edition was extremely successful (250,000 or more units sold) no professional narrator will be willing to voice it for free. More importantly, if your print or eBook edition was that successful, why in the world would you be willing to share a large portion of royalties with your narrator?
Pricing
If you do some research (which we highly recommend) and attempt to obtain pricing from some of the audiobook platforms that claim to match authors with narrators, you will find that pricing for a straightforward 60,000 word book will range from $3,000 to $40,000. Often, pricing is quoted based upon "finished hours" which is almost impossible for you to know until your book has been fully narrated and edited. Our system is more simplistic, transparent and fair- costs are fixed ahead of time based solely upon the word count of your book. You know exactly how much the entire project- including press release distribution and royalty management- will be before you move forward with us. Our simple and straightforward Audiobook Production and Distribution Agreement spells out all terms in plain English. If you are wondering how we are able to be so aggressive in our pricing and offer so much for so little cost, it is because we hope to earn royalties along with you, once your audiobook is published and available worldwide!
What type of voice over talent do you offer
we have a collection of the most professional narrators in the audiobook industry. From accents, gender, inflectional aptitude, age, dialects and more, we can, based upon your book, provide you pre-selected choices of several narrators to choose from for any project.
What is the process of getting my print or eBook into an audiobook?
Simply provide a PDF copy or Microsoft Word document of the final published version of your book, along with word count of the text to be narrated. We will review and then produce a sample voice of your selected voice over talent. We will also need your original cover-art file, so that your audio book cover will match your previously-published print or eBook edition cover.
Do you offer financial payment plan options?
There are several payment options for our authors. We accept all major credit cards, and offer affordable installment plans. This includes an initial deposit required prior to us producing sample voice over talent.
Who retains the copyright?
Whoever holds the right to the original book/manuscript retains those rights. An agreement with us does not impact your rights whatsoever. We don't receive any rights just by producing the audiobook edition of your book. In fact, our agreement quite specifically states that all rights to the original work as well as the finished audiobook production remain with you, the author.
Should I provide a list of my characters?
Yes. Author shall summarize, in detail, the main character(s) in the books (up to three) – personality, preferred pitch, high or low voice, speed and pace (Cadence) of speech pattern. Additional characterizations for all other characters in the book, will be created by the voice actor using his/her interpretation, abilities, and discretion, and are final and cannot be changed.
Do you offer audiobook creation services in other languages?
Yes. Tell us what language and give us some time to find a few professional narrators for you to choose from. Within our current stable of voice over actors, we already have Spanish, German, and French speaking narrators.
How will my audiobook be priced?
Audiobooks are typically two to three times the price of their eBook counterparts, and usually priced according to their finished length:
Under 1 hour: under $7.

1 – 3 hours: $7 – $10.

3 – 5 hours: $10 – $20.

5–10 hours: $15 – $25.

10–20 hours: $20 – $30.

Over 20 hours: $25 – $35.
While we will price your audiobook according to these general guidelines, please be aware that the retailers (Amazon, Apple, Audible.) can and will modify our suggested retail price if they choose.
What time length will my audiobook wind up being?
Typically, narration is performed at the rate of about 8000 words per hour. Accordingly, if you have a 60,000-word book, your finished audiobook would likely have a run-time length between 7 and 8 hours.

Will my narrator be able to voice all my characters male and female?
Single narrator books are by far the most common type of audiobook, and when casting a project with Male & Female dialogue, we have narrators who distinguish the primary three character voices well. It is not a good idea, and not a good listening experience, to bounce between male and female narrators unless the manuscript is specifically designed like a script, which most books are not. The rare uses of multiple voices is when whole chapters are written from the perspectives of the different characters, or when a big budget movie book is converted to audiobook. Thus, Audiobook Network specializes in producing affordable and professional single voice actor audiobooks. The bottom line is that character voices in an audiobook are like salt in a meal: a little will enhance the flavor; too much, and it's all you can taste.
Why can't I have multiple voice characterizations for all of my characters?
There are very few actors (Hollywood included) that have the vocal skills to make each character in an audiobook sound utterly unique and convincing. And we wouldn't advise you to try! Even individual actors playing the same part in a play, have different interpretations of characters. The three Main character voices in your audiobook should be all about nuance. They should be distinct enough from each other and from your narrative voice that the listener will not be confused. Obviously, this is especially true when you have voices for characters of the opposite sex. We like to remind authors that character voices in an audiobook are like salt in a meal: a little will enhance the flavor; too much, and it's all you can taste.– this is why they are actors, they bring your book to life. It is nearly impossible to match what might be in an author's head for each and every character in a book.